I have a fairly simple WP site with WPf2b set up since I launched.
Today I noticed the dashboard showing the latest from the logs: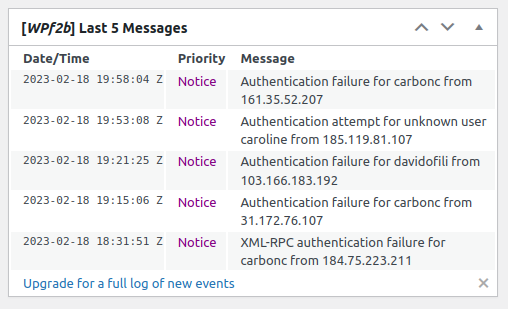 Those are some of my users' usernames.
Yet I have in the WPf2b Block settings: "Block User Enumeration Stop attackers listing existing usernames."
Am I doing something stupid elsewhere in WP that allows these user names to be scanned?